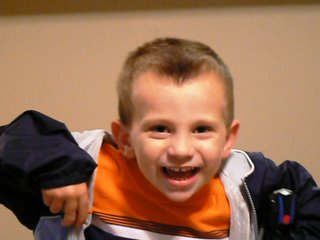 I had heard that boys want to hang out with their Dad more and more when they reach around three years old. Well, it's happening at our house and it is very cool. My boy, Preston, is getting extra tight with me right now. He wants to go with me when I leave. He always wants to ride in Daddy's car. (BTW it is a 91 Honda Civic without A/C!). He was pretty clingy with his Mom, but things are changing fast.
"Boys are strong... Daddy has big muscles...Daddy's car is fast..."
Right now he is Robin and I'm Batman. How long will this last? Probably when puberty hits! I'll enjoy it while I can.
To the Batcave!